Pay the way that's right for you
You can make purchases with your American Express® Card in a variety of ways.
No matter how you choose to pay, you'll enjoy the same world-class service, security features, benefits and rewards.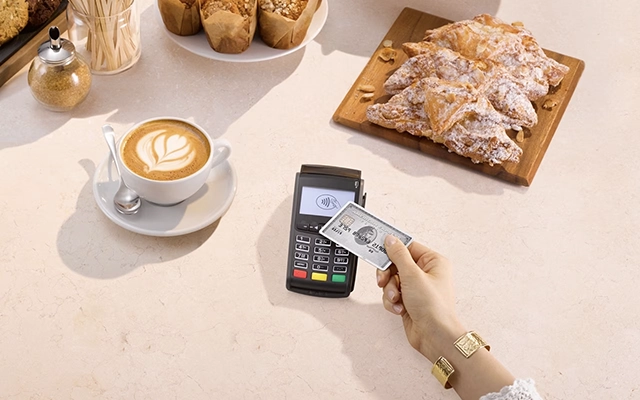 Contactless Cards
Contactless payment is just as secure as Chip and PIN, and you're covered by the same fraud protection and guarantees.
Digital Payments
You can now link your Card to a mobile wallet to make easy and secure contactless payments.