How to get in touch with us
For assistance or if you have any questions about American Express products and services, please call us on one of the numbers listed in the link below.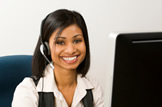 Office phone numbers and addresses
Card Payment Options
Instructions for Cardmembers who received a Security Notification
Help Us Serve you Better
We are committed to ensuring that our records are up to date with your most recent identification and contact details along with the supporting documents. In accordance with regulatory requirements, we are required to request our Cardmembers to verify and/or update this information every few years.
We kindly request you to complete the Cardmember Information Update Form and submit photocopies of the below set of documents:
The first page of your current passport
National ID (e.g. CPR, Civil ID, Emirates ID etc.) or Residence Permit
An electricity bill or other utility bill, Govt. issued ID or page of tenancy agreement containing residential address (required for Personal Cardmembers only)
One ID (National ID or first page of the current passport) for each Supplementary Cardmember, as applicable
While completing the Form, please insert the reference number shared with you via letter or email against the field 'Reference Number'. Alternatively, you can call the number on the back of your Card and request for your reference number.
You can submit your signed Form along with the supporting documents to us through any of the following options:
Dropping off your Form and the documents to your nearest AMEX (Middle East) B.S.C. (c) local office
Emailing scanned copies of your Form and documents to us at kyc@americanexpress.com.bh
Posting your Form and documents to AMEX (Middle East) B.S.C. (c), P.O. Box 5990, Manama, Kingdom of Bahrain
Should you have any inquiries, please call the Customer Service number mentioned on the back of your Card and one of our Customer Service Representatives will be happy to assist you.