Card fraud strikes millions of times every year and is one of the fastest growing white-collar crimes. At American Express Middle East, we work closely with law enforcement authorities to fight Card fraud and invest heavily in customer and retailer education that can help minimise the incidence of Card fraud.
The information and services in the Fraud Protection Center can help reduce your chances of becoming a victim. We are committed to preventing lost, stolen or unauthorised Cards from being used and will move quickly to halt their use and prevent unauthorised charges.

Anti Phishing Alert:
You may receive an email or SMS that asks you to disclose or complete an American Express Middle East Customer Form as a security measure. This is false!
American Express Middle East will never ask you to verify your details in this manner. Should you receive any messages by SMS or emails from American Express Middle East asking for your Card Number and/or security details, please contact our 24/7 Customer Services immediately on +973 17557755 for assistance. By following helpful tips about using your Cards wisely, you can significantly lessen the chances of being a victim of Card fraud.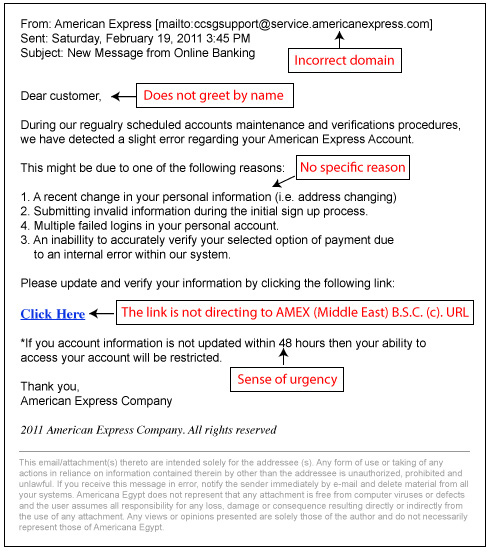 Phishing Sample 01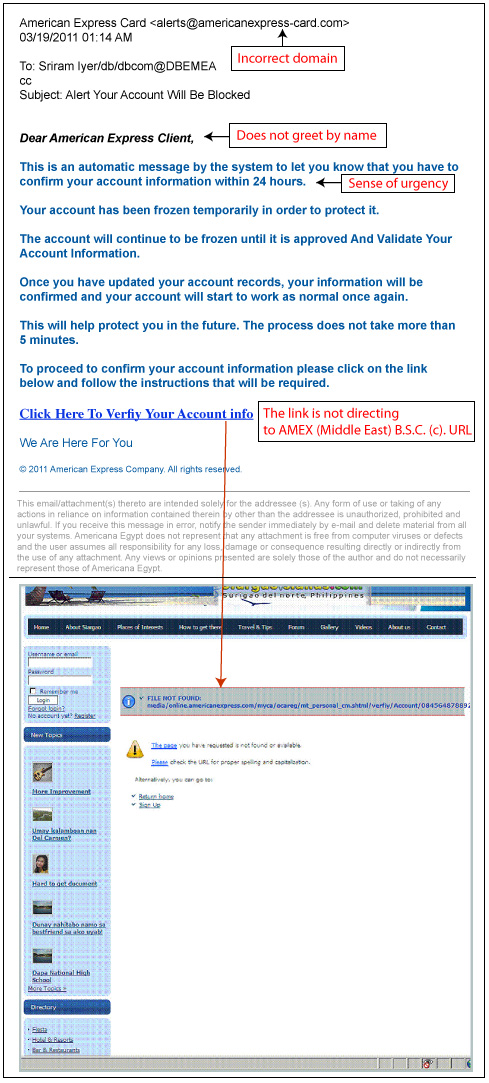 Phishing Sample 02