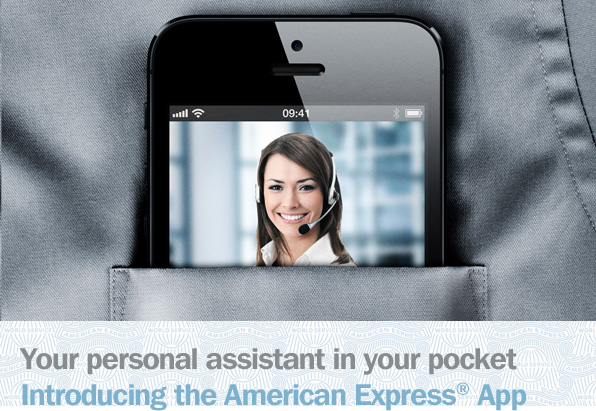 Dear Cardmember,

Wouldn't it be great if the next time you wanted your account details, download your statements, or even see what's new at American Express, you could do it all at the touch of a button without calling Customer Services?

With the American Express App, you can. Simply download the app to your iPhone to get an array of services at your fingertips, and enjoy the convenience of having your very own personal assistant with you at all times, everywhere you go.
Visit the App Store and get the American Express App on your iPhone today. Wherever you go, American Express is now a touch away.
If you wish to contact AMEX (Middle East) B.S.C. (c), please contact Customer Services by clicking here or call the phone number on the back of your Card.

American Express Online Services: always remember American Express regards the security of your personal information with the utmost confidentiality. Never provide personal or Account related details in response to an email and/or SMS, even if it appears to have come from AMEX (Middle East) B.S.C. (c).

AMEX (Middle East) B.S.C (c) is licensed by the Central Bank of Bahrain as a Financing Company